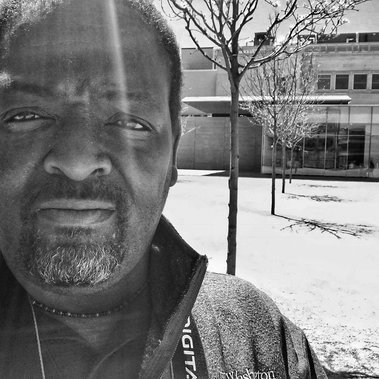 Biography
Arthur Fields is a multi-disciplianary artist and educator based in Central Texas. Arthur completed a MFA in Photography at Texas Womans University in Denton, Texas. He earned a BFA in Digital Imaging and Photography at Washington University in St. Louis. Arthur is currently Associate Professor of Art at Dallas College- Brookhaven Campus where he teaches courses in analog photography, digital imaging and design.
Arthur's professional service includes serving as a boardmember for the Society for Photographic Education; Founding member of First City Sculpture Project and Area Advisor of Brother 2 Brother Campus Mens Organization.
Arthur's artistic research is based on self-representation and social-media. His work consists of imagery collected through the process of data compiling using hashtags. [identity markers] Acting as both curator as well as image-maker he is concerned with choosing, organizing, editing, and remixing, to better understand the collective cultural experience that is mediated through digital processes. While most of Arthur's work deals on technology and social media relationships, he is currently focusing on his love for abstraction and the portrait. His works have been included in exhibitions at venues throughout the country including: The University of Southern Indiana (Evansville, IN), Box13 ArtSpace (Houston, TX), Weitman Gallery (St. Louis, MO), PhotoPlace Gallery (Middlebury, VT), and the California Institute of Integral Studies (San Francisco, CA).